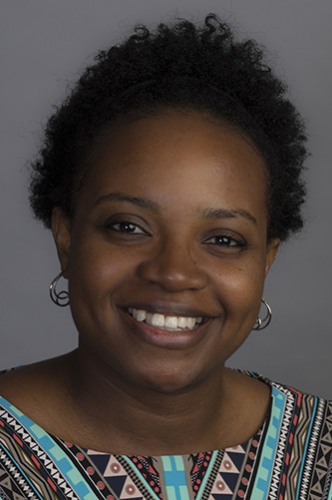 Gisele Arrey, MD
University of Massachusetts Medical School
I'm super excited about joining Brown Family Medicine. I'm originally from Cameroon, but moved to Massachusetts 11 years ago. I started out at Bunker Hill Community College and then transferred to Northeastern University where I received a bachelor's of science in Biology. After college, I spent a year at the NIH in the laboratory of Malaria immunology and vaccinology, working on biomarkers of severe Malaria.
I went to the University of Massachusetts School of Medicine where I learned the importance of Preventive Medicine and thus decided to pursue a career in Family Medicine. After growing up in the developing world, I could not help but appreciate the impact and difference preventive medicine makes.
I am thrilled about the Brown Family Medicine program because of its solid academic focus, supportive faculty and residents, the amazing MCH curriculum, and the Global Health experiences. I also felt right at home there during my interview and found a team that care not just about the academics, but about me as a WHOLE.
My areas of interest include: Obstetrics and women's health, preventive medicine in general, underserved populations, HIV medicine and Global Health.
Outside of medicine, I love spending time with my amazing husband Prosbert and our son Henry Ebai. I am a foodie! I love trying out different restaurants and cuisines from around the world. I also crochet, knit, and read fiction novels.