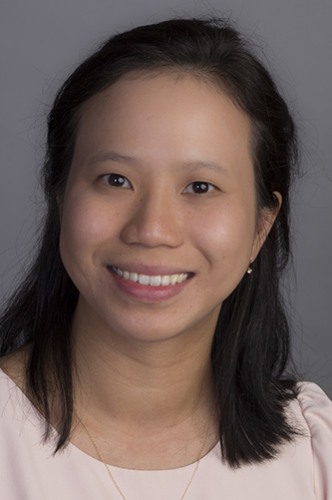 Linda Cota, MD
Drexel University College of Medicine
Hello! My name is Linda. I was born in China and immigrated to Portland, Maine at the age of 1. I was interested in medicine from a young age. For college, I went to the University of Maine in Orono, ME, where I studied Biology. After college, I worked for a medical device company as a research and quality control assistant. My research projects focused on developing automated data analysis algorithms and developing an assay for quantifying cell-free DNA as a marker for sepsis. During this time I was also a hospice volunteer and I was greatly inspired by the physicians providing compassionate care to patients at the end of life. For medical school, I broadened my horizons outside of New England and attended Drexel University, where I spent time volunteering in the school's student-run free clinics.
My interests in family medicine grew during my third year of medical school. I love the continuity of care, the opportunity to really get to know a family and make a difference over many years. My specific interests within family medicine include rural medicine, women's health, and geriatrics.
Outside of medicine, I enjoy spending time with my husband, family, and friends. I also enjoy cooking, board games, and being outdoors. I am excited to have the opportunity to train at Brown Family Medicine and I look forward spending the next three years in Rhode Island!