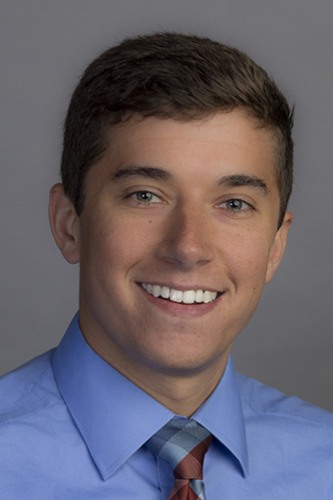 Michael Iadevaia, MD
Tufts University School of Medicine
Hey! My name is Mike and I was born and raised in Rhody and am finally coming back all the way from Boston.
I spent the past 9 years studying at Northeastern University for undergrad and then Tufts for medical school. It was always my dream to live in Boston growing up since I'm a huge Boston sports fan. Actually, before I knew I wanted to be a doctor, I still wanted to play shortstop for the Boston Red Sox (I was 12, I had big dreams). Obviously, that didn't pan out and my general curiosity on how things worked prompted my interest in science and ultimately medicine.
While attending Northeastern, I wanted to solidify my interest in medicine and working with people. I did one of my six-month co-ops (internships) at Perkins School for the Blind as a Physical Therapy Assistant in the secondary school where I worked with my own panel of students in one-on-one physical therapy sessions. This was an amazing opportunity and cemented my interest in medicine.What initially drew me to family medicine was the long-term and family relationship aspect that is at the core of the specialty. During third year at Tufts, there was an interaction that made me realize how important the doctor-patient relationship is between Primary Care Physicians and their patients. I saw the immense impact of this relationship firsthand and this moment compelled me to pursue Primary Care.
I'm excited to be back in Rhode Island with my wife, where we grew up, as we are even closer to family and friends. We're big foodies and love to try delicious beers, so we can't wait to try all the local restaurants and breweries!