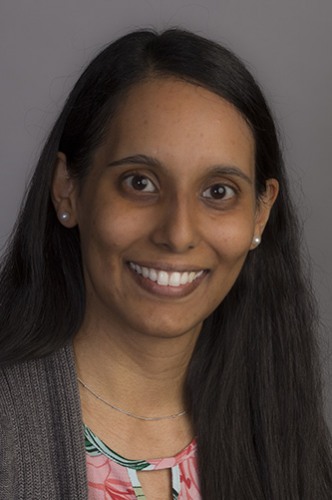 Natasha Neal, DO
University of New England College of Osteopathic Medicine
Hi! Originally from Canada, I never thought that I would end up living in the US. I first came to the US to complete a Master of Public Health at Boston University. While appreciating the ability to make change in the healthcare system on a larger scale, I craved the one-on-one interaction with patients that medicine would offer. It was at Boston University that I met my husband Andrew and we headed up to Maine where I attended the University of New England College of Osteopathic Medicine. During medical school, I was passionate about public health and health policy, leading the Physicians for a National Health Program club on campus. After completing my third year rotations in Bangor, ME, I had the opportunity to learn from wonderful physicians who inspired me to pursue family medicine programs with a strong emphasis on women's health and obstetrics. It was also during my fourth year of medical school that my husband and I welcomed our son Wesley!
I am so excited to be at Brown for residency! The program aligns with my passion for women's health, obstetrics, and family planning, while offering a strong inpatient medicine experience with a community feel. I am also so excited to be at a program that focuses on advocacy work and health policy. I hope to advocate for the patients I serve at the local and potentially state level if the opportunity presents itself!
In our free time, my husband and I love to go hiking with our 2 dogs and son. We love spending time visiting with family in the US and Canada. I am also trained in traditional Sri Lankan dance and love playing soccer! My family and I are so excited to explore Providence and Rhode Island!