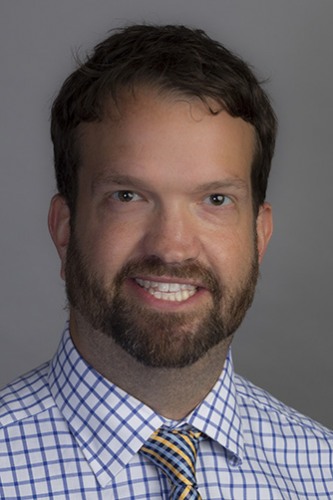 Sam Donovan, MD
University of Rochester School of Medicine
I grew up in Watertown, Massachusetts. For college, I went north to Bowdoin in Brunswick, Maine, where I graduated in 2007 with a major in Romance Languages, a minor in biology, and no clue that I would eventually become a doctor. After graduating, I spent two years working for a construction company that was renovating the Museum of Fine Arts in Boston. I enjoyed learning about construction and getting to know a beautiful old building, but I ultimately decided to trade in my hard hat for a duffel bag and spend nine months traveling through nineteen countries across four continents. This trip reignited my love of languages and planted the seed for my next step: a one-year volunteer position with Partners In Health in Lima, Peru. There, I discovered a passion for fighting inequity by improving health in underserved communities.
Wanting better tools for understanding the big picture, I went to Johns Hopkins for a Masters in Public Health with a focus on qualitative research and behavioral interventions, and spent six months in Ethiopia researching environmentally-minded health programs for my thesis. Studying public health theory and learning to design and conduct research was fascinating and fun, but I realized that I also wanted to make patient care a part of my career, so I decided to apply to medical school.
After a brief stint doing research at Massachusetts General Hospital, I decided that Boston wasn't nearly cold enough and headed to Rochester for medical school. When it came time to pick a specialty, Family Medicine was an easy choice for me: from Lima to Baltimore to Addis Ababa, I have seen how comprehensive primary care boosts health equity and promotes community wellbeing. Brown was another easy choice, given this program's strengths in global health, working with underserved populations, and commitment to full-spectrum primary care. I am excited to learn with my patients, co-residents, faculty, and hospital staff here; and I can't wait to explore Rhode Island's restaurants, bike trails, and beaches!