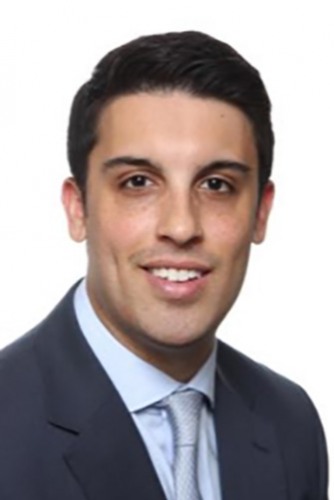 Aaron Nepaul, MD
American University of the Caribbean, He/Him
I chose Kent Hospital first and foremost because of the people here.  During my interview at Kent I had a very positive experience and could sense that this was an incredibly positive and cohesive group of faculty, staff and residents. The residents in particular were very welcoming, approachable, and enthusiastic about their experiences here so far. I also think Rhode Island is a great location and I love being close to the water!
I was also very interested in Kent Hospital's program because of the Thundermist Health Center and its focus on providing health care to everyone in the community, especially those who are truly in need and underserved.  I believe this affiliation with Thundermist Health Center is an amazing opportunity as a resident to learn about full spectrum patient care and make a meaningful contribution to the community.           
My hobbies and interests include playing guitar, snowboarding, reading, and watching movies or documentaries.  I'm also a big sports fan and enjoy watching my Toronto hockey and basketball teams.