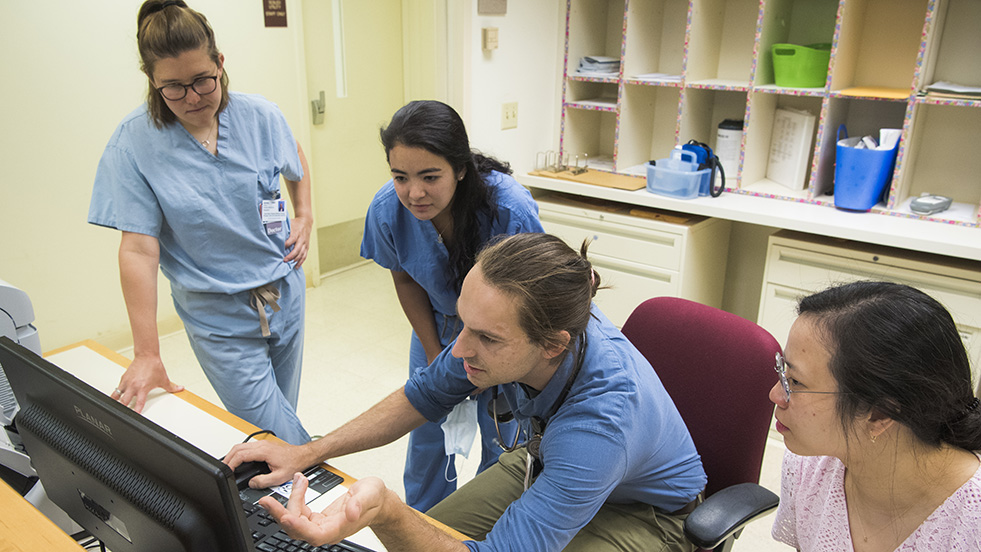 Welcome to the Brown Family Medicine website! We are passionate about creating a health care system that is personal, high quality, responsible, accessible, sustainable, and just.
Family Medicine provides definitive care for a broad range of health, illness, and wellness issues at the first point of contact and takes continuing responsibility for providing ongoing care. Brown Family Medicine, which has been fully and continuously accredited by the ACGME since 1976, is focused on building the Advanced Medical Home for our patients, families, and communities in a way that is patient- and relationship-centered.
We provide care where people live in a manner that is effective, convenient and continuous. Working in a collaborative manner with other primary care physicians, allied and mental health, nursing, nutritionists, physical and occupational therapists, pharmacists and a host of others, we aim to help our patients reach the highest possible levels of health and function.
We serve an ethnically and socio-economically diverse community through our state-of-the-art Family Care Center. The Center's goal is to provide the highest quality of comprehensive and continuous care to patients and their families throughout the life cycle. The patients, the majority of whom are among the medically underserved, come from the surrounding community and include many who have immigrated from Latin America, Cape Verde, Portugal and West Africa.
We thank you for taking a look and invite you to join us in our quest to provide care for all, especially the most underserved and vulnerable; train the next generation of physicians; create new knowledge that improves health and wellness; advocate for our patients and communities; and foster leadership.