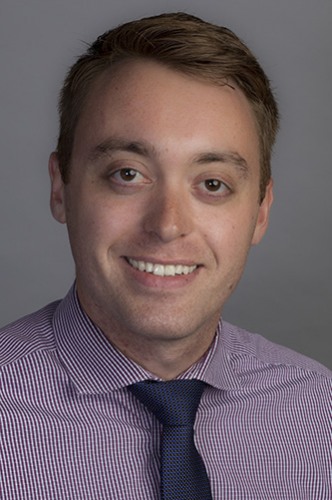 Jake Ponti, MD
University of Massachusetts Medical School
Hello, my name is Jake Ponti. I grew up in the small town of Andover, Massachusetts. I didn't know I wanted to be a doctor until, by a stroke of luck, I was accidentally placed into a senior-level anatomy course as a sophomore in high school. It wasn't long before I became fascinated by the infinite complexities of the human body. My teacher recognized my growing interest in medicine, and through a connection he had at Massachusetts General Hospital, I was able to shadow an open heart surgery. I was amazed by the experience, and although it was an improbable start, I knew from that point on that I wanted to become a doctor.
 After determining that I wanted to enter the field of medicine, I began volunteering at a summer camp for New York inner city youth infected with or affected by HIV/AIDS called Camp Amerikids. Many of the volunteers at this camp work in the medical field- doctors, nurses, social workers- and I was able to witness firsthand the ways in which they were able to positively impact the lives of the campers and their family members.
I did my undergraduate work at the University of Massachusetts Amherst, where I studied English and Biology. I was also fortunate enough to walk-on to the UMass baseball team. Playing a sport at the NCAA Division 1 level and balancing school work proved to be difficult, but was an experience that prepared me well for the rigors of medical training. I then attended the University of Massachusetts Medical School in Worcester, MA, which is where I discovered my interests in primary care. Over those four years I was able to volunteer at free clinics in the Worcester area that provided physical exams, well visits, sick visits, women's health visits, anonymous HIV testing, and other services to underserved populations. I was also able to work with the Worcester Food Bank to improve upon the distribution of organically grown goods to food-insecure citizens. Being a lifelong athlete, I also volunteered at the Massachusetts Special Olympics Winter Games as medical personnel.
 In terms of my interests outside of medicine, I am and will always be an avid Boston sports fan. I still love patrolling the outfield on a baseball diamond, and I like to get involved with as many other recreational sports as possible. I have also discovered a passion for photography and videography, specifically the editing process.
 I am very excited, and feel fortunate to have the opportunity to do my residency training at Brown!