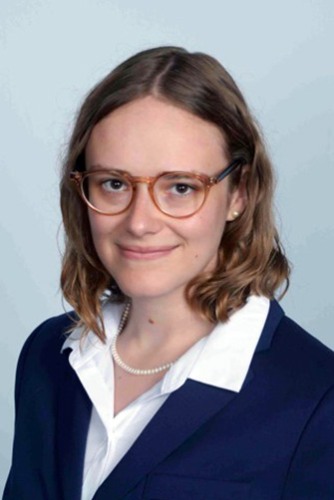 Julia Logan, MD
Stony Brook School of Medicine, She/Her
Hi! I'm Julia. I grew up just outside of New York City in a small town on the Hudson River.

I am thrilled to be joining the Brown Family Medicine Residency Program at the Warwick site. The program's focus on gender-affirming care, reproductive justice, behavioral health, and harm reduction reflects my own values as a family physician. My work as a case manager at a free clinic in East Baltimore also affirmed my desire to work in an underserved setting and form longitudinal relationships with patients.

I'm very interested in healthcare delivery models, and since studying public health policy and management in college, I've known that I wanted to train at a holistic center with integrated health services. On the interview trail, Thundermist stood out to me as my dream clinic— an exceptional community health center with a multidisciplinary care team that supports a vibrant LGBTQ community. Much of my time in medical school was dedicated to advocacy for LGBTQ students and patients, and I am excited to continue these pursuits while in residency. I also have an interest in lifestyle medicine. For the past four years, I've led a dance class for adults with developmental disabilities and used movement therapy as a healthy strategy in my life and the lives of my patients.

Outside of work, you can find me backpacking, biking, and swimming along Rhode Island's many miles of coastline. I enjoy cooking and baking, preferably with ingredients I have cultivated from my vegetable and herb garden. I also love dogs very much and hope to get a pup of my own to take on adventures around New England!