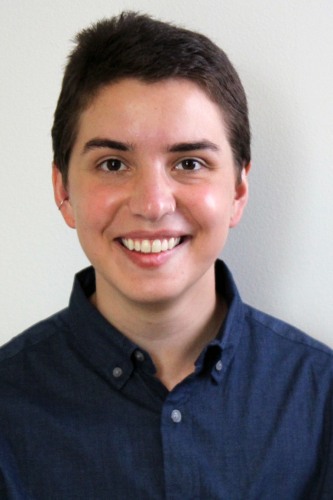 Beck Jacobsen, MD
University of Virginia School of Medicine, They/Them
Hello! My name is Beck and I'm so excited to join the Brown Family Medicine residency family. I grew up on a little island in the middle of Tampa, Florida before moving up to Connecticut to attend Wesleyan University where I studied Chemistry and Molecular Biology & Biochemistry. I took a gap year to work in Wesleyan's office for community engagement before moving back south to attend medical school at the University of Virginia.

I chose family medicine as a specialty, and Brown as a residency program, because of my strong interests in affirming & inclusive LGBTQ+ care, harm reduction and substance use disorder treatments, safe abortion access, and community-based health care. My goal is to continue to learn and develop anti-racist, anti-capitalist frameworks for providing truly equitable care to all. As an openly queer and trans person, I am so excited to join a program that has other LGBTQ+ members as well as integrated teaching opportunities to help me become an affirming, full-spectrum provider for queer patients.

In my free time, I hope you will find me reading, running, sailing, hiking, petting someone's dog, and/or eating some delicious food rather than just asleep on my couch.