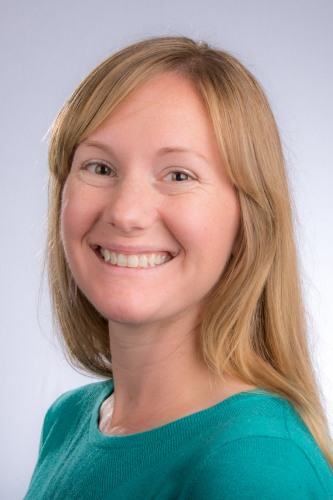 Jennifer Buckley, MD
FMOB Director, Warwick
Dr. Jennifer Buckley joined the Kent Family Medicine Residency program and Thundermist Health Center in September 2016, taking on the role as the Director of Maternal Child Health.  Prior to her arrival, she was an Assistant Professor at the UMass Family Medicine Residency Program and a Clinical Instructor of Family Medicine at Brown University.   With the merging of the Kent and Brown Family Medicine programs in 2020, Dr. Buckley continues in her role as the Maternal Child Health Director of the Warwick site and is also the Family Medicine Maternal Child Health Chief of Kent Hospital. 
After receiving a Bachelor's degree from the University of Maine and being named to the CoSida All American Athletic Academic soccer team, she studied medicine at Virginia Commonwealth University and then went on to complete her residency training through the Brown Family Medicine department in 2012.  She stayed an additional year at Brown to complete her fellowship in Maternal Child Health. 
She enjoys Family Medicine because it has given her the unique opportunity to practice the entire spectrum of medicine while also focusing in on her areas of interest, which include family centered maternity care with operative obstetrics, and women's reproductive health.  She is very active in the local RI Academy of Family Physicians chapter and is currently the president elect as well as a member of the education committee.  In addition, she serves as the Reproductive Health Access Project RI Liaison.  Dr. Buckley likes team work, doing procedures, teaching, and staying up-to-date on the latest evidence-based medicine. A lover of coffee, she delights in doing anything active & outdoors, especially with her husband and dog.  She is currently seeing patients and precepting the Warwick site residents at Thundermist Health Center and practicing Maternal Child Health at Kent Hospital.