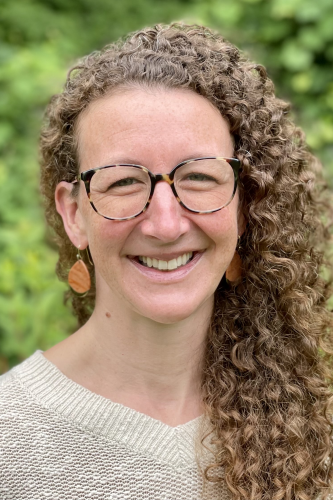 Meghan Grant, DO
​​​​​​​Director of Osteopathic Education, Clinical Assistant Professor, Family Medicine, Thundermist Health Center
Dr. Grant has been a clinical educator and osteopathic faculty with the program since 2015, stepping into the role of core faculty and Director of Osteopathic Education in 2020.  She did her training at University of New England College of Osteopathic Medicine, including the undergraduate Osteopathic Manipulative Medicine and Anatomy teaching fellowship.  She completed residency at Eastern Maine Medical Center, and then, a native Rhode Islander, returned to Rhode Island in 2013.
Dr. Grant loves variety and has a rich office based practice at Thundermist Health Center, which includes nursery to end of life care, osteopathic manipulative medicine and office based procedures.  She has a special passion for breastfeeding medicine and its importance in preventative healthcare.
Dr. Grant lives in rural Southern RI and spends as much time as she can in the ocean and with her family.