Pawtucket Site Features: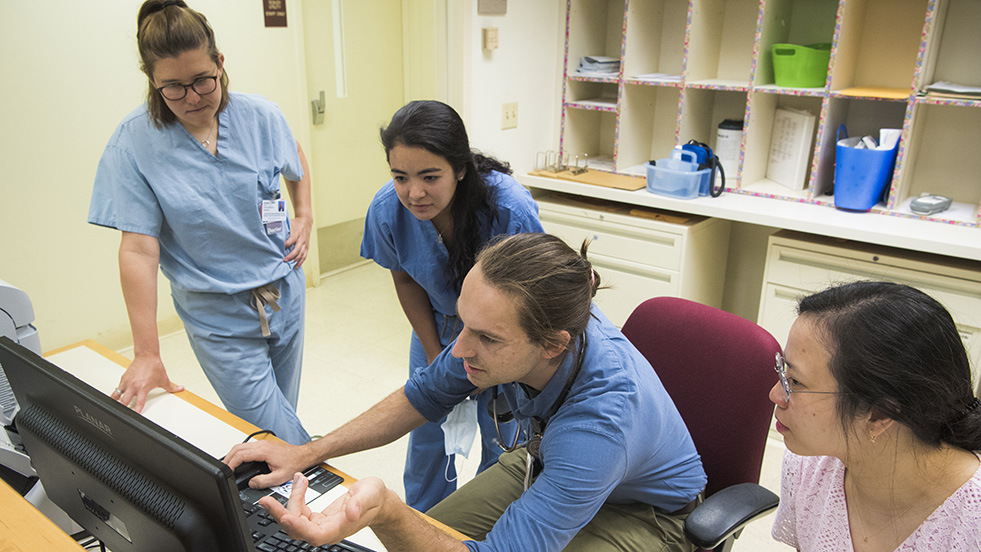 Full-spectrum, patient-centered training at the Family Care Center (FCC), an underserved clinic serving the people of Pawtucket and Central Falls with the goal of reducing health disparities. 
Robust inpatient training at the Miriam Hospital and Kent Hospital. At The Miriam Hospital, residents work with Family Medicine attendings caring for our FCC patients, as well as with the Hospitalist team. They spend one month on the FMIS team at Kent caring for Thundermist patients
Residents provide family-centered prenatal, intrapartum, and newborn care under the supervision of family physicians at Women & Infants Hospital. Our high-risk OB practice benefits from a collaborative model that includes fellowship trained family physicians, OB/Gyns, and Teaching Midwives. About one-third of our graduates include extensive FMOB health care in their practice after residency.
Residents participate in many specialty clinics at the FCC including: Colposcopy, Suboxone, Primary Care Sports Medicine, Family Planning, Outpatient Procedures, Gender Clinic, and Open-access Behavioral Health. 
Residents provide nursing home care to their own patients at Jeanne Jugan Residence in Pawtucket, as well as several assisted living facilities. Additionally they provide care for their home bound patients in Pawtucket and Central Falls.