Warwick Site Features: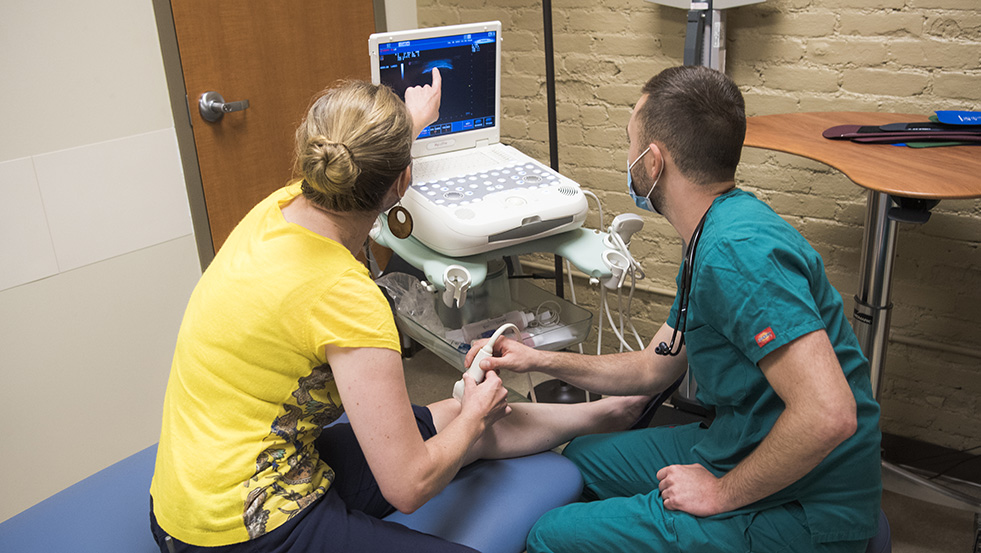 Full-spectrum, patient-centered training at Thundermist Health Center in West Warwick, a Community Health Center dedicated to providing health care to those who need it most. The Warwick track is a Clinic-first model. 
Graduates from DO programs will have the opportunity to perform osteopathic manipulative treatment during their primary care sessions and OMM clinic, which takes place every Wednesday evening. 
Residents provide gender affirming care and work alongside the Trans* Health Access Team at Thundermist while in clinic. The Trans* Health curriculum is integrated in weekly didactic sessions. Additionally, residents have the opportunity to  pursue an adolescent medicine elective, or a specific gender care elective.
Residents complete suboxone training during PGY2 and work with Thundermist's Medication Assisted Treatment team to provide care for those with substance use disorder.
Residents perform a variety of procedures while in clinic, such as biopsies, vasectomies,LARC placement, joint injections, etc. Residents also participate in a procedure clinic which occurs every Friday morning.
Residents provide longitudinal care at Westview Nursing and Rehabilitation center and for homebound patients starting their PGY2 year.
Warwick residents staff their own family medicine FMOB service at Kent Hospital, supervised by Family Medicine attendings and private OB/GYNs. This service is unopposed and manages the OB care for Thundermist patients and the patients of private OB/GYNs. We also manage the care of newborns who will receive their pediatric care at Thundermist. Typically, one resident is on service at a time. Interns spend 2 months on the FMOB service and second years spend 1 month. Residents interested in including FMOB into their future career, including pursuing an OB fellowship, will spend additional time on the  service as part of the FMOB track.